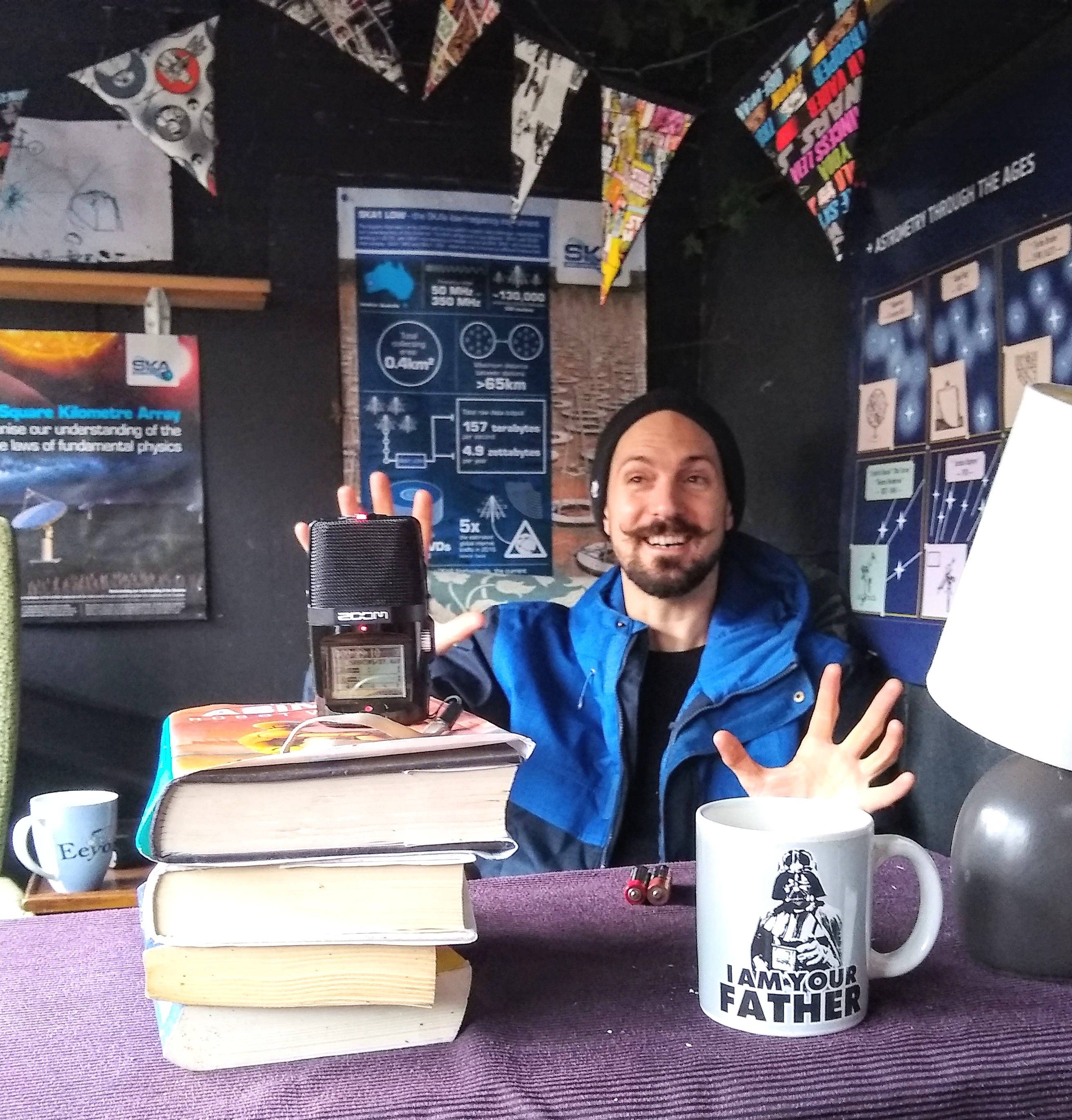 We're off on an adventure. Join us by downloading and listening in...

Russell climbed on board the James Clarke Ross and headed South.
It's an action packed episode today as Russell Arnott reports back from his exciting science expedition to Antarctica on the RRS James Clarke Ross.

Russell had many adventures. Tune in to find out more.
The James Clarke Ross is a British Antarctic Survey ship and Russell was on board for a whole host of adventures including the saving of a baby dolphin.
Download to your favourite podcast listening device or simply press play on this page to listen.
show notes
This episode of The Cosmic Shed podcast is being feature by the wonderful Festival of Nature 2020
The Cosmic Shed is part of the Stimulus Network
The Cosmic Shed was named as one of the Guardian's Favourite podcasts and you can subscribe here
Russell Arnott is a friend of the shed and a Researcher in Phytoplankton