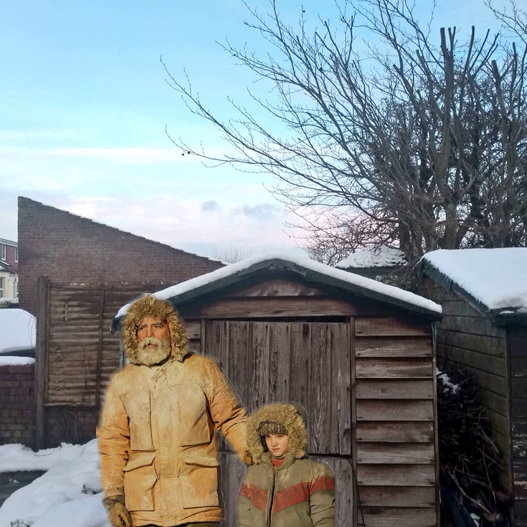 George Clooney's The Midnight Sky, currently showing on Netflix, comes to The Cosmic Shed podcast.
We're joined by legendary production designer Jim Bissell to discuss his work on The Midnight Sky. You might know his work from E.T. 

Jim Bissell, Production Designer of The Midnight Sky and our Steve
Our Steve got a teensy bit excited about the engineering in the film and we've indulged him big time in this episode. Happily, he's the kind of guy you want to indulge and he's come up with something rather special.
Not only does he bring you an interview with Jim Bissell, who designed the space craft (the Aether) in The Midnight Sky, but he got in touch with Professor Ben Hicks of the Design and Manufacturing Futures Lab at the University of Bristol.
Steve and Prof Ben hatch a plan to work out the engineering of the Aether if it were a real life space craft...Stay tuned for those diagrams coming soon.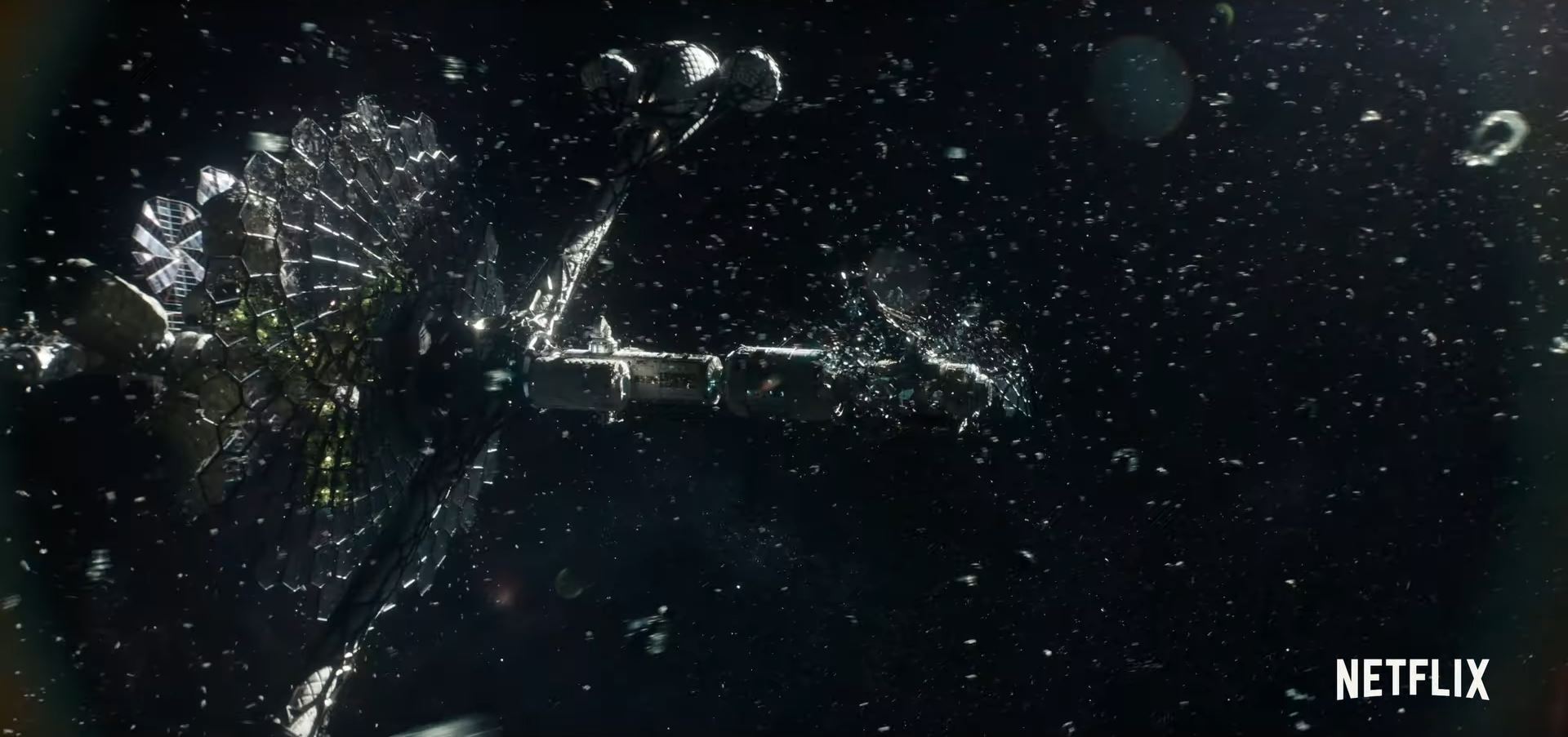 The Aether - could it really work?
Meanwhile, in "the shed" opinions are mixed but all found something to love in The Midnight Sky.
Download and listen now.
show notes
The Cosmic Shed is part of the Stimulus Network
You can subscribe to The Cosmic Shed podcast